Tomorrow's #webinar with @LizCrawford – The Quantified Self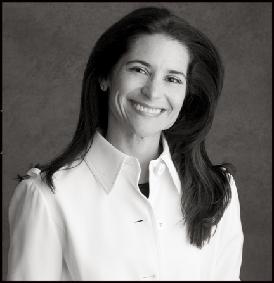 Join Liz Crawford this week as she explains how people are using technology more and more to track every aspect of their health, including caloric intake, steps, sleep patterns, blood pressure, and/or other health indicators. The Self-Tracking trend is mainstreaming now – and a tidal wave of apps and gadgets are flooding the market to meet this emerging need. But new personal databases of information, as well as the new tracking behavior itself, are changing consumers' demands on retailers, health providers and brands. This webinar will describe this trend, how it is manifesting itself, and who is participating. The session wraps up with implications for retailers and brands, as well as a vision for the future.
Click here to register for FREE (6-5-13 at 12:30pm EST)
http://bit.ly/1aF4rmc
About Liz Crawford:
Liz Crawford has more than 20 years of brand management and consulting experience with a concentration in strategic innovation. Her concept and new product launch, Lysol Antibacterial Kitchen Cleaner, won the prestigious Edison Award for New Products. Over the last few years, Crawford has focused on developing integrated Shopper Marketing strategies for Fortune 500 clients.
Currently, she is an analyst and contributing writer for the Path to Purchase Institute, publisher of Shopper Marketing Magazine. Her book, The Shopper Economy is being released in April 2012 by McGraw-Hill.
Crawford's clients have included: P&G, Safeway, Walgreens, Publix Supermarkets, Kraft, Pepsi, Nabisco, Johnson & Johnson, Coca-Cola, Kimberly Clark, American Greeting, Mars Candy, Hershey, Newell Rubbermaid, Y&R, BBDO, CIBA Vision, Spanx, and Pirelli Tyres among others.
Click here to register for FREE (6-5-13 at 12:30pm EST)
http://bit.ly/1aF4rmc
You probably didn't know that roughly 60% of consumers are now tracking their dietary intake, health and workout routines?